P142 hand hydraulic pump
P series hand hydraulic pump:
---
P142 hand hydraulic pump:
1.Design a lightweight and compact manual hydraulic pump.
2.The engineering plastic fuel tank and nylon-encapsulated aluminum pump body have strong corrosion resistance.
3. The operation of the two-speed manual hydraulic pump is more labor-saving and reduces the labor intensity of the operator.
4. The lockable handle and lightweight structure are easy to carry.
5. The oil tank has a large capacity, which can be applied to more types of oil cylinders and tools.
6. Built-in safety valve for overload protection of hand hydraulic pump.
Hand hydraulic pump use: hand hydraulic pump is suitable for hydraulic jacks, hydraulic tensioners, hydraulic pullers, hydraulic bolts,
hydraulic nuts and other hand suppression systems and hand hydraulic pump systems.
Parameters: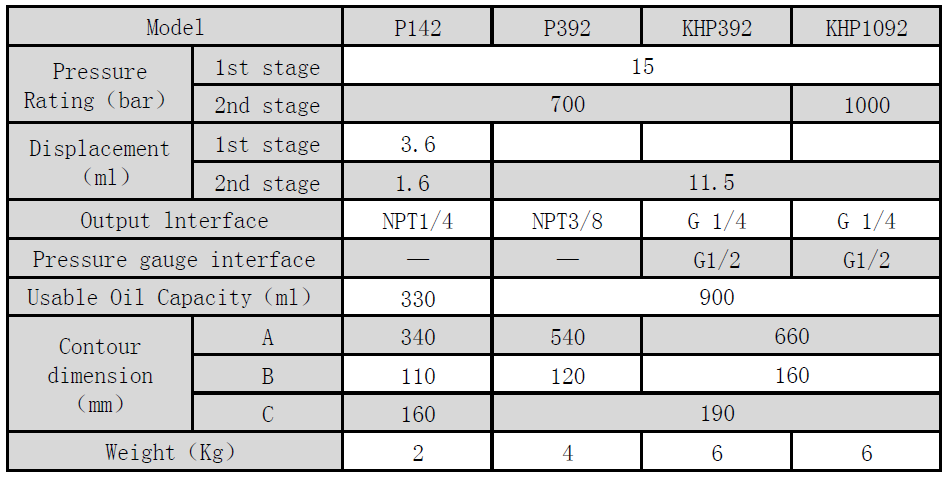 For related product technical parameters and product-related configuration, please consult the company's sales staff.